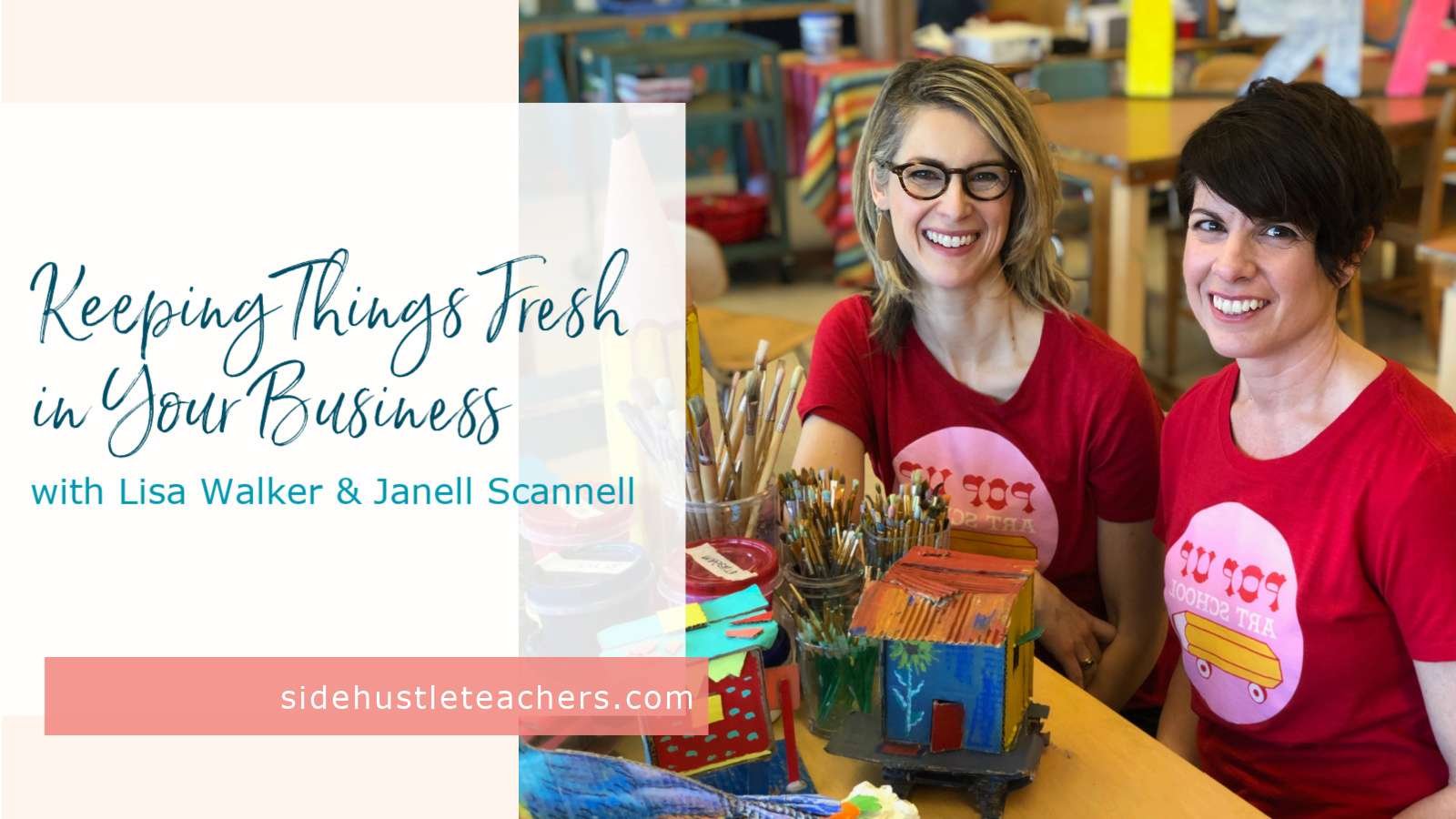 Today's Guest: Lisa Walker and Janell Scannell, Owners, Pop Up Art School
Pop up Art School is a mobile art workshop business. Art teachers Janell Scannell & Lisa Walker have been taking the show-on-the-road to public libraries all over Massachusetts for six years. Pop up Art School's workshops for kids, teens & adults provide hands-on art fun! Libraries can hire us to teach a workshop or librarians can use one of our downloadable lesson packages to provide art experiences for their patrons.
Summary
Lisa and Janell met 20 years ago at a local gym, and struck up a friendship based on their mutual love of art. They never imagined it would lead them to be business partners. When Janell suggested they work with a local cable access station to produce creative programming, they decided to go for it. The learning process was fun, and it solidified Lisa and Janell's partnership.
Their business has gone through several iterations, each time learning a bit more about who they want to work with, and how they want to do things. They discovered that working with public libraries provided a perfect setting for their programs, and are now looking for ways to expand beyond their local area.
Key Takeaways
Sometimes opportunity is scary… but still amazing
Learning on the job is a fantastic way to learn new skills and open new doors
Working as a team brings with it a whole new world of challenges and opportunities
Everyone's entrepreneurial journey is unique, but it often has a lot of unexpected twists and turns
Connect with Lisa and Janell
Website: https://popupartschool.com/
Facebook: https://www.facebook.com/pages/Pop-Up-Art-School/680448178751373?ref=hl
Instagram: https://instagram.com/popupartschool/
Pinterest: https://www.pinterest.com/popupartschool/
Facebook Group: https://www.facebook.com/groups/319409648705192/?ref=bookmarks
Never be stuck for what to share on your blog, podcast, or video show again! In this 5-day challenge you'll create an idea bank to keep you creating for the next 6 months… at least!
This challenge mini-course is perfect for you if you:
Have been wanting to start a blog, podcast, or video show, but don't feel confident you have enough to share.
Have a business and want to start attracting more customers by growing your audience and authority.
Already have a blog, podcast, or video show and you haven't been consistent with creating content.