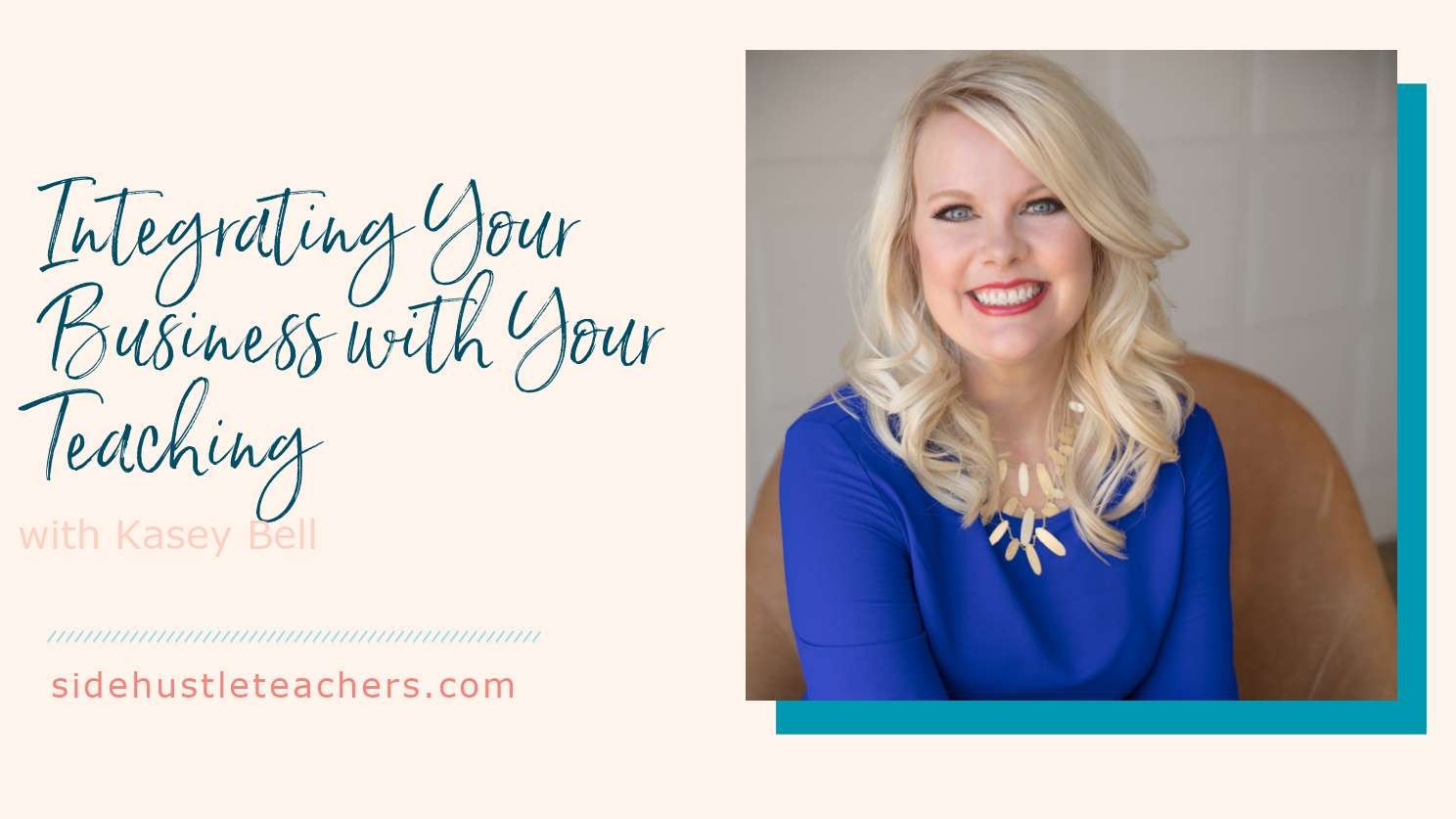 Today's Guest: Kasey Bell, Owner, Shake Up Learning
Kasey Bell is a former middle school teacher turned award-winning digital learning coach at Shake Up Learning. She is also an international speaker, author of Shake Up Learning: Practical Ideas to Move Learning From Static to Dynamic, blogger at ShakeUpLearning.com and co-host of The Google Teacher Tribe Podcast.
Summary
Kasey started her first blog in 2014, expecting it to be an instant success. She soon learned that it didn't work that way, but fortunately it helped her find her true audience and purpose.
When Kasey discovered that there was a real need for her services she tried to quit her job, but her bosses saw the value of what she was doing. Instead of accepting her resignation, they offered her a unique position within the district in which she could use her skills and grow her business at the same time.
Grab Kasey's eBook, The Complete Guide to Google Certifications which explains all of the certification options and the requirements to obtain each certification.
Key Takeaways
Passive income isn't really a thing, you're always working towards the next goal
Mistakes can lead you to your true calling
Your business and teaching don't have to interfere with each other
Connect with Kasey
Website: http://shakeuplearning.com
Facebook Page: https://www.facebook.com/shakeuplearning/
Facebook Group: https://www.facebook.com/groups/shakeuplearning/
Pinterest: https://www.pinterest.com/shakeuplearning/
Twitter: https://twitter.com/ShakeUpLearning
YouTube: https://www.youtube.com/c/shakeuplearning
Instagram: https://instagram.com/shakeuplearning/
LinkedIn: https://www.linkedin.com/in/kaseybell/
Never be stuck for what to share on your blog, podcast, or video show again! In this 5-day challenge you'll create an idea bank to keep you creating for the next 6 months… at least!
This challenge mini-course is perfect for you if you:
Have been wanting to start a blog, podcast, or video show, but don't feel confident you have enough to share.
Have a business and want to start attracting more customers by growing your audience and authority.
Already have a blog, podcast, or video show and you haven't been consistent with creating content.