After 10-15 years of teaching, you're starting to wonder if you have the energy or desire to stay in education for another couple decades. Retirement seems a long way off and you're beginning to ask yourself if there's anything else you can do.
BUT…
You're not ready to jump in with both feet.
Do any of these sound familiar?
You have an idea for a business, but aren't sure that it's a good one, or that it's a good fit for you.
You want to do something, but aren't sure what.
You know what you want to do, you might even have started building your business in your head, but feel like you're not qualified to take the leap because you're "just a teacher."
You're in the right place, my friend.
The Business Prep Program is designed for teachers just like you who are thinking about starting a business, but aren't taking action.
Join now for just $10 a month!
One out of every four teachers works a second job. But more an more, educators are choosing to start their own business rather than get another job with another boss.
The thing is… what the heck should you do?!
The Business Prep Program is designed to help you find the Clarity and Confidence you need to start your business.
Join now for just $10 a month!
Monthly Lesson
Each month we'll dive into a topic chosen specifically for the BPP participants to help them move forward in your decision making process. Each lesson will also include time for Q & A.
Coworking Session
Set aside some time to get work done with us as your accountability partners. In this optional meeting you'll set goals, have focused work time, and get stuff done!
Hot Seat Coaching
Each month 3 BPP participants will have 20 minutes to present a problem or question to the group and receive direct feedback.
Book Club
Each month you'll be invited to read a business-related book and join in a discussion. This optional meeting will provide deeper business insight and connection amongst the group.
I love how Stacey was so encouraging and genuinely happy and supportive of me and my side hustle. She was able to make projects and next steps that had previously seemed so complex and nebulous in my mind all of a sudden become clear and simple. When there were steps I was self-conscious about taking, she was able to provide me with various ways I could approach it to match my comfort level, which I am positive was necessary to get me to actually do them, instead of just remaining paralyzed in fear. I am so relieved to have clear, doable next steps to move my hustle forward to the next level!
Join now for just $10 a month!
"I love my job, but I don't know if I can do this for another 20 years."
Almost every teacher has uttered these words at some point in their career. Teaching isn't a 9-5 job. It follows you home. It keeps you up at night. You think of your students as your kids.
Teaching has no boundaries. It is all-encompassing and, therefore, makes teachers feel like we have no options.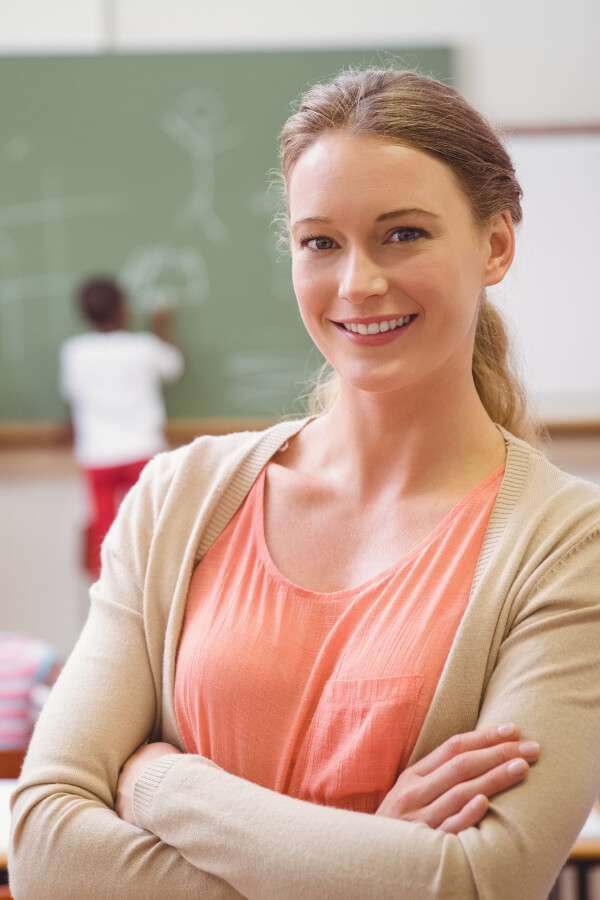 Why choose Business Prep Program?
You have passions beyond teaching. You might be a teacher at heart, but you're also many other things. You don't have to think about teaching and learning and Hattie and Danielson 24 hours a day, 7 days a week. Imagine being able to spend your time on things that you love. Gardening, woodworking, painting, designing homes…
You can make money in many ways. Teaching may be your profession, but the skills you've honed as a teacher make you qualified to do almost anything. Imagine being able to see movies in the theater instead of waiting for them to come to RedBox, taking your family on vacation, or being able to save for your child's college education.
You have career options. So many teachers like you feel stuck in teaching. We feel that our career options are limited to teaching or administration, and feeling trapped leads to feeling resentful. But really, you can do anything!
Imagine walking into your classroom knowing you chose to be there. Imagine knowing that, no matter what ridiculous new law is passed, or initiative is thrust upon you, you can decide to stay or go because you. have. options.
Stacey is the real deal. She understands the complexities that come with starting a business because she's done it. She provided valuable tips and ideas that I could begin implementing right away, which provided much needed relief to the chaos that lives in my head. I would absolutely recommend Stacey to anyone looking for an outsider's point of view on how to become more productive and efficient with their precious time.
Join now for just $10 a month!
Frequently Asked Questions
Do I have to have an idea for a business to join this program?
I'm part of a direct sales company. Will this program help me?
Absolutely! MLMs, or direct sales companies, are popular options for people looking to start a business. If you're looking for help selecting the best MLM company for you, want to know how to get started without the high-pressure sales tactics many companies teach, or would like to build a personal brand alongside your direct sales business, BPP can help.
When and how often do we meet?
BPP meetings will be held on the 1st & 3rd Sundays of each month at 4 pm (Eastern time). Optional meetings, such as our coworking sessions and book club discussion will be on the 2nd & 4th Sundays, at the same time.
* Meetings may be moved for holidays. Notice will be given for these dates.
What if I miss a meeting?
Virtual meetings are recorded* and are available to group members for the duration of the program. There are no makeup sessions due to the nature of the program and the continual access to materials.
* Provided there is not a technological issue with recording.
How much time will I need to devote to my business during the program?
It really depends on you, your business, and how much time you have. Ideally, you should expect to dedicate a minimum of 3-5 hours per week to your business in addition to the weekly meetings.
Do you offer a guarantee?
While the entire Side Hustle Teachers team stands behind the information and opportunities we provide, we can not guarantee success. What we can guarantee is that we are in this for the long haul and are overjoyed to be a part of your long-term entrepreneurial journey.
What is your cancellation policy?
If you no longer want to be part of the Business Prep Program, you may leave at any time. Refunds will not be given for payments already made.