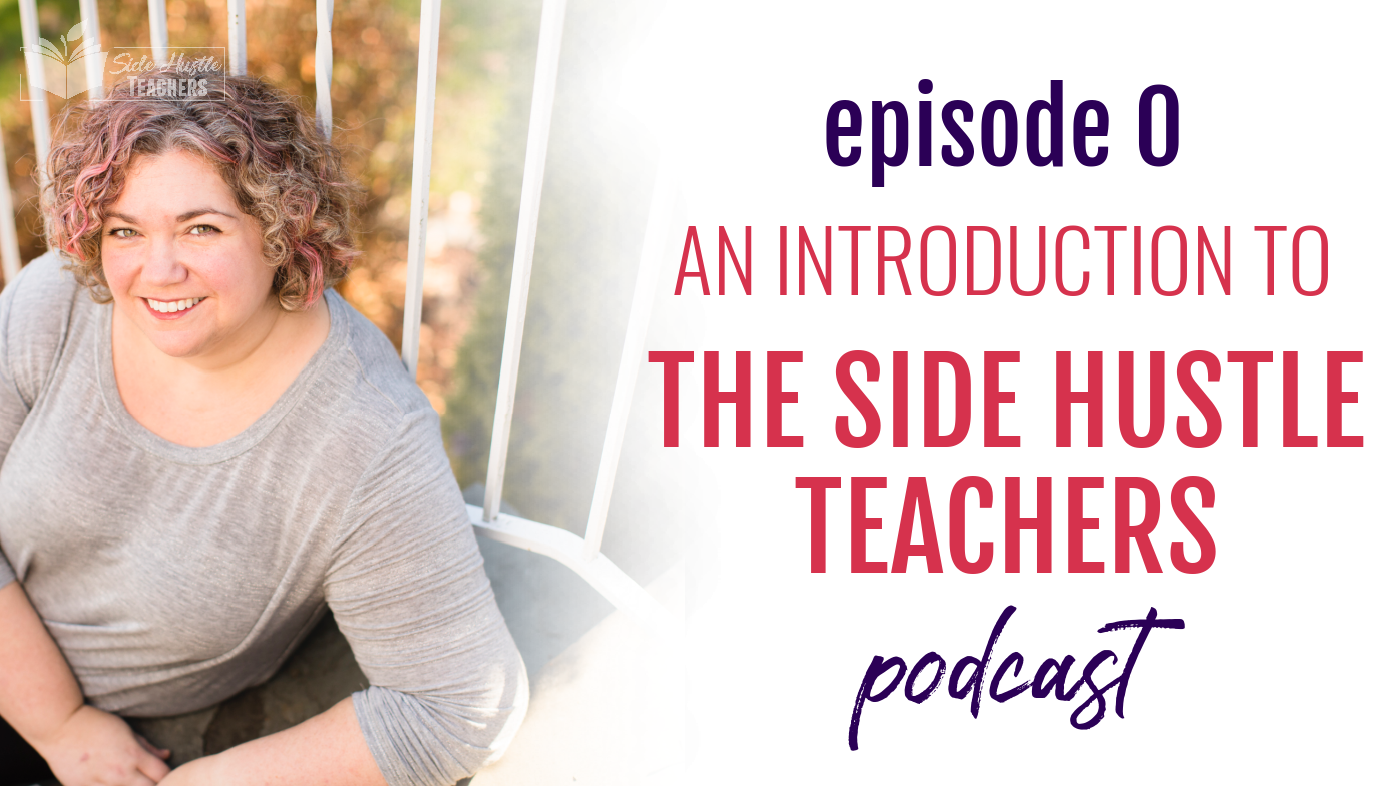 Who are Side Hustle Teachers?
Side Hustle Teachers are teachers who are looking for options. We want options for ways to make money because teaching doesn't pay the bills (or it does pay the bills, but it doesn't allow for nice things like vacations, a savings account, or heat). We want options for the future, because after experiencing the realities of the classroom for 5, 10, or 15 years, retirement feels reeeeeeally far off and we're not sure that we can make it.
Why are we here?
You went into teaching because you love kids and felt called to the profession. For you, teaching isn't just a job. It's part of who you are.
BUT… education has changed since you first walked into a classroom. There are more and more layers of bureaucracy added every year. You have less autonomy over your teaching. There are regular commentaries on how schools are failing and teachers are the problem, and when towns have to vote on school budgets you hold your breath to find out whether or not you'll be getting any raise at all, and how many of your classroom supplies you'll be buying out of your own pocket.
Of course, you didn't go into teaching for the money… However, the low salary (particularly in comparison to other people with your level of education) is making it difficult to make ends meet. Finances are a constant stress, but you feel like all you're qualified to do is teach. You feel, in a word, trapped.
Who am I?
7 years ago I was looking for something more. I didn't know exactly what I wanted, but I knew I felt trapped in education and that terrified me. I started with a MLM (network marketing or direct sales company) and it just wasn't a good fit. At all. I was awful. But that led me to my first successful business. Since then I've built a thriving blog that provides my family additional income, learned the ins and outs of starting a business (sometimes the hard way), and discovered that there are a lot of people just like me out there, they just haven't taken their first step yet.
The first time a colleague asked me for advice about starting a business, I didn't think much of it. But as it started happening more and more, I realized I was in a unique position to help teachers. After having listened to hours of business specialists ans attending numerous trainings no one seemed to be talking to me. I always walked away saying, "That's a great idea, but…" No one could understand the unique stresses and challenges of being a teacher with a side hustle, because no one was one.
What Now?
1. Subscribe to the Side Hustle Teachers podcast
2. Join the community on Facebook
3. Engage! With guests on the show, people in the group, and yours truly. Don't be shy!
Or not…
Of course, you don't have to do anything. You can continue to count down the days until summer and count down the years until retirement, worrying about your finances, and groaning every time another new "thing" is passed down by the administration.
Your Happy Ending
Imagine starting next school year with a business of your own, a few extra bucks in your pocket, and the confidence to know that you have options! Knowing that if you stay in teaching for 40 years it's because you want to. Because you love it. Not because you're stuck. Your education degree provides you with limitless possibilities. And Side Hustle Teachers is here to help you discover them all.