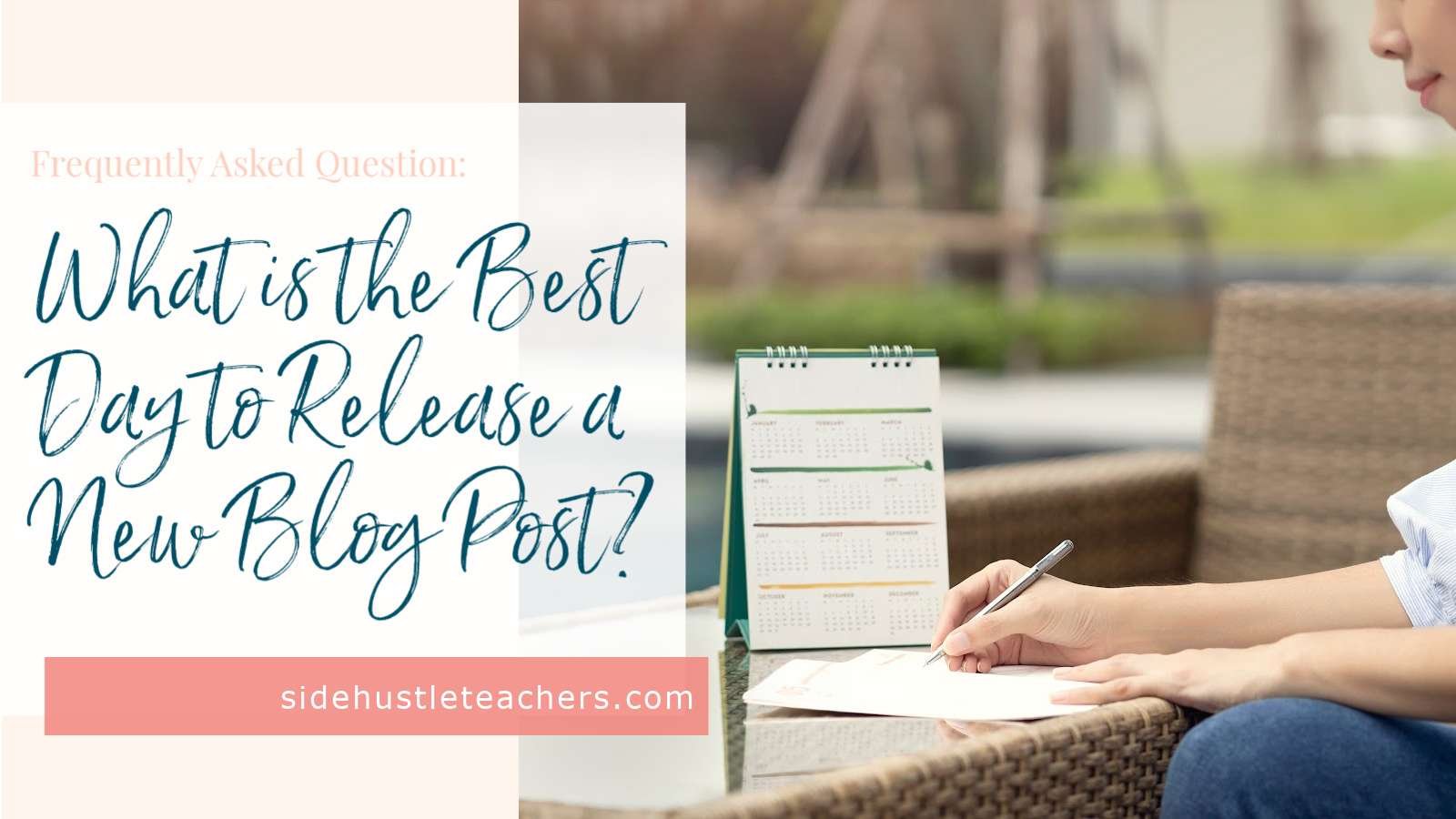 As a new blogger, you likely have a lot of questions, many of which revolve around getting more eyes on your blog. One of the questions I hear a lot is; What's the best day to publish a new post?
What they're really asking is; Is there a day of the week that's better, so if I post on that day, my page views will skyrocket?
Sadly, the answer to that is no.
The day you publish is not likely to have a massive impact on the success or failure of your post. But there are some things you should consider before you choose a day. So, let's talk about that.
Consistency is Key
The difference between people who have hugely successful blogs and those who don't isn't a mystery. Successful bloggers show up. Every week. No excuses.
That's it.
Consistency helps your blog in many ways, including how search engines read, rank, and recommend your blog. When you post sporadically, it's hard to build up a library of posts. That, in turn, makes it difficult for Google and other search engines to know what your site is about, and get to know you as a trusted source.
With the latest algorithm changes, Google is favoring trustworthy, fact-based sites. They're now less likely to serve up inconsistent posters in their search results.
Consistency is also important to building trust with your audience. When you craft a great blog post, your readers are going to want more. So when you don't show up next week with more quality content, they're going to be disappointed. It's the digital content equivalent of going on a great first date, then ghosting the person.
It's also important to remember that people today are inundated with information all day every day… And we as a society have the attention span of goldfish (no offense intended to the goldfish community). You may have the most helpful, creative, inspiring blog on the planet, but the minute you stop showing up, your audience will stop thinking about you.
All that is to say that when you're choosing your publishing day, consistency must be front and center in your mind.
When to Publish
Initially, I suggest new bloggers simply pick a day, and go with it.
The fact is, that there's no perfect day to share new content. This is both good and bad news for you. The bad news is that, if you're looking for a magic bullet shortcut to massive page views, you're out of luck. But the good news is that you can make your blog schedule work for you, and it's not going to impact your success.
So how should you pick the day you're going to schedule your posts?​
First take a look at your weekly schedule.
As much as people tell you that you need to batch your content, get ahead and write your posts well in advance, let's be real. There are going to be times you're going to be finishing your post the night before it goes live. (I may or may not be writing this post on Saturday night before it gets shared on Sunday.)
If you know that every Monday you've got personal, professional, or family obligations that keep you busy, don't choose Tuesday as your publish date.
And, if you know that by Thursday evening you're too exhausted to put together coherent sentences, Friday's probably not a great choice either.
Ideally you want to publish on a day when you've got a relatively duty-free evening prior, and when you've still got the mental capacity to write good well. Remember that even if your post is written, you still need to make the graphics, upload everything into WordPress, schedule social media posts, and write your email to let your subscribers know about your new post.
If you're struggling to find any time during your week when you're not bogged down with class work, check out this post on how to make your blog a priority.
Other Considerations
One of the best things about blogging is that your posts don't have to be read the day you publish them. In fact, some posts I shared years ago are still some of my most popular pages month after month.
There's also no law that says you have to email your list or share on social media the same day that your post goes live.
Here's where analytics can be really useful to you.
By knowing when your audience interacts with your content (on each platform) you can push out reminders to check out your new post when it suits them.
Here are some examples:
I can see from my Google Analytics that last week's post got the most views on Sunday, which is the day it went live. However, I can also see that Saturday is popular amongst my readers, even though I hadn't posted anything new for 6 days.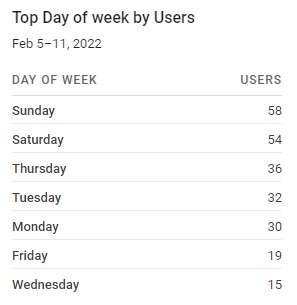 When I look at my data from my podcast, there's no clear winner in terms of days people listen. I'm guessing that's because people who subscribe to my podcast listen to it as it comes up in their queue.
On Facebook, it's clear that Wednesday is the most popular day of the week for engagement.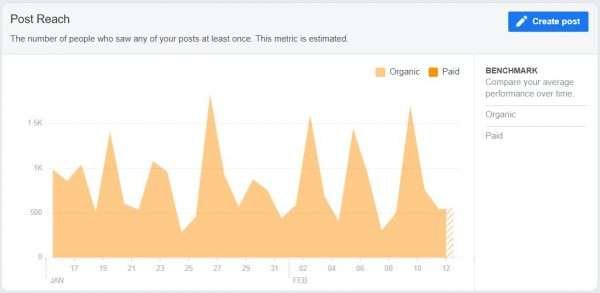 Just about every platform provides analytics if you opt for a business account, so if you're focusing on Instagram or Pinterest, you can find the same information there.
I can also see when people open my weekly email, but that data is skewed because if an email isn't opened within 24 hours, it most likely won't be opened, sooo…
With this information I can choose when to share and promote my post with my audience, so here's how I am choosing to share my posts.
Sunday: New post is published on blog and podcast at 4am, email sent to list at 6am. The podcast is automatically shared to my Facebook page, Twitter, and YouTube.
Monday: Pin for new post is published in Pinterest
Wednesday: Share new post on Facebook
Friday: New post is shared on Instagram
After a few months I can reevaluate my analytics and see if this schedule is working.
Okay, let's recap the basics of how to pick a day to publish your blog posts:
Find a day that works for you

Publish a new post every. single. week. on that day

Share your post via email and social media throughout the week

Use analytics to assess and rework your sharing schedule
Remember that this is a process that's going to take some time. What's important right now is that you pick a day and commit to publishing new content on that day every week for at least 6 months. Posting consistently – no matter what day of the week – is the fastest, easiest way to grow your audience.
If you're looking for more assistance, here's a great resource:
The newest offering from Ultimate Bundles, Create, Launch, Convert, includes 41 resources to help you with blogging, email marketing, social media, video content, and creating digital courses. Inside you'll even find my 5-Day Content Challenge that will show you how to come up with 6 months worth of post ideas in just 20 minutes a day! The bundle goes on sale this Thursday, Feb 17 and is only available for 7 days. Click here to get the bundle or to be notified when the bundle is available. There are some amazing bonuses if you buy by Friday!