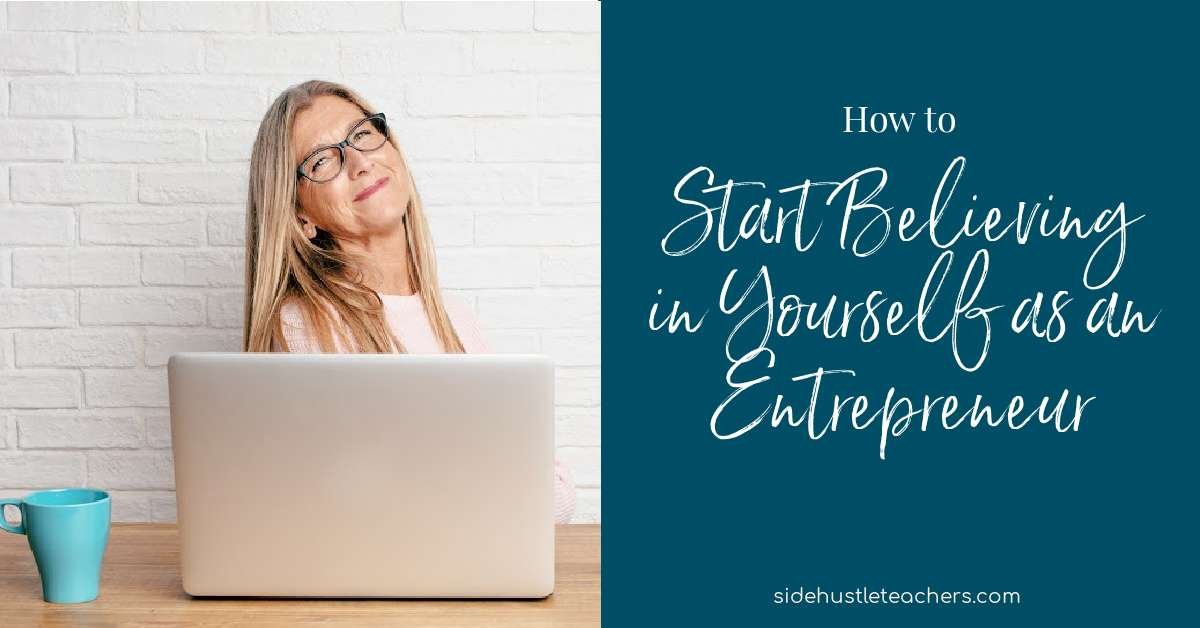 If you've been listening to this podcast for a while, you know that I believe teachers can do absolutely anything we set our minds to. That said, what I believe doesn't really matter if you don't believe in yourself!
So today, for the last episode of Season 2, we're talking about how to start believing in yourself as much as I believe in you.
Acknowledge your mad skills
I've said this before, and I'll say it again, teachers have a crazy set of skills that are totally transferable to starting a business. Let's do a quick run down.
Organization

Writing

Budgeting

Listening

Explaining stuff

Self-discipline

Communication

Problem solving

Creativity
Draw on the soft skills of teaching
Let's face it. Teaching builds a skill set that no one talks about and you probably wouldn't put on your resume.
Compassion

Doing a lot with a little

Coming up with a plan B-Q on the spot

Finding teachable moments

Making connections

Powering through the crap
Starting a business is more manageable than you think
Literally thousands of teachers do it every year.
And there's no right or wrong way to do it. You can get up early to do work, or do it at night while you watch Netflix. You can work on something education related, or not. You can work online or in person. Write, talk, or do video.
You can do hard things
Are there hard parts to starting a business? Yep. But, there are hard things about teaching, too. And being a mom. And buying a house. And hybrid teaching. And learning how to do your hair in 5 minutes or under so you're not late to school.
But like those things, you learn as you go.
And… you have Side Hustle Teachers, in whatever form you choose to use it, for support at every step of the way, and to help you start believing in yourself.
That's literally why we're here.