The beginning of every side hustle journey begins with the same step; deciding what to do.
Sadly, this is also the step many entrepreneurs get stuck on.
After all, there are so many choices! Where do you start?
There are 2 important things to remember when getting started:
1. There's no such thing as the perfect side hustle. You have all the skills necessary to be successful at any number of things, so don't spend too much time trying to find "the one."
2. You may have to try a couple things (or more) before you find the hustle you want to stick with. Just like people need to try out a couple jobs before settling down in one – or maybe change schools to find a good fit – it's okay to do that in business, too.
Many people think that, if their first business idea didn't work out, it's a sign they're not meant to be in business.
Not true!
It just means you're normal!
Blogging was not my first business, and even when I found it, I changed my focus a few times.
What I have found is that there are 4 qualities that are essential for a sustainable side hustle for teachers.
Makes use of your teacher skills
Flexible location and hours
Be your own boss
Multiple streams of income
If you'd like to dive deeper into these qualities and why I ultimately decided to blog for my business in this post.
Business Services
1. Apartment Post-Lease Cleanup. When apartments are vacated, they need to be cleaned, painted, deodorized, etc. before they can be rented again. If you're handy, this could be for you!
2. Business Coach. If you have a successful side hustle you can help other business owners learn from your mistakes. Business coaches work in a variety of areas, so you can specialize in virtually any part of business.
3. Business Consultant. Teaching requires several skills that business owners needs, and you have the ability to communicate your process to others.
4. Costume Tailor. Another one for the folks who sew. Fit costumes for dance studios, local theater, school programs, or others.
5. Freelance Editor. For those who are good at writing, but don't want the burden of creating new content week after week, there's always editing
6. Ghostwriter. Write books for other people in your spare time.
7. Gift Shopper. Are you always able to find the perfect gift? Put your talent to good use and be a gift shopper. Help individuals, business owners, or the endlessly busy buy for everyone on their list.
8. Legal, Technical, or Medical Transcriber. Much of what goes on in hospitals is recorded on audio, then it needs to be transcribed into a written record. Special training may be required, but this is a task that can be done at any time.
9. Model. Try your hand in front of the camera and model clothes, jewelry, or products.
10. Pack and Ship. The opposite of drop shipping. If you've got extra space, you can store items for shipping, and when they're ordered, ship them out to the consumer.
11. Product Photographer. Get great shots of products for advertising and media.
12. Proofreader. Read through books, papers, blogs posts, transcriptions, resumes, etc. to find errors and make suggestions and/or edits.
13. Public Speaking. Get paid to share your knowledge at public events.
14. Translator. If you speak another language, your skills can be used by companies, schools, hospitals, the government… anywhere people are.
15. Web Designer. Every business needs a website, so if you've got the know-how, you can help set up, design, and manage websites in person or online.
16. Website /App Reviewer. Test the functionality of websites and report on the user experience orally or in writing.
17. Wrap Your Car. For a completely passive form of income, have your car wrapped in a corporate logo.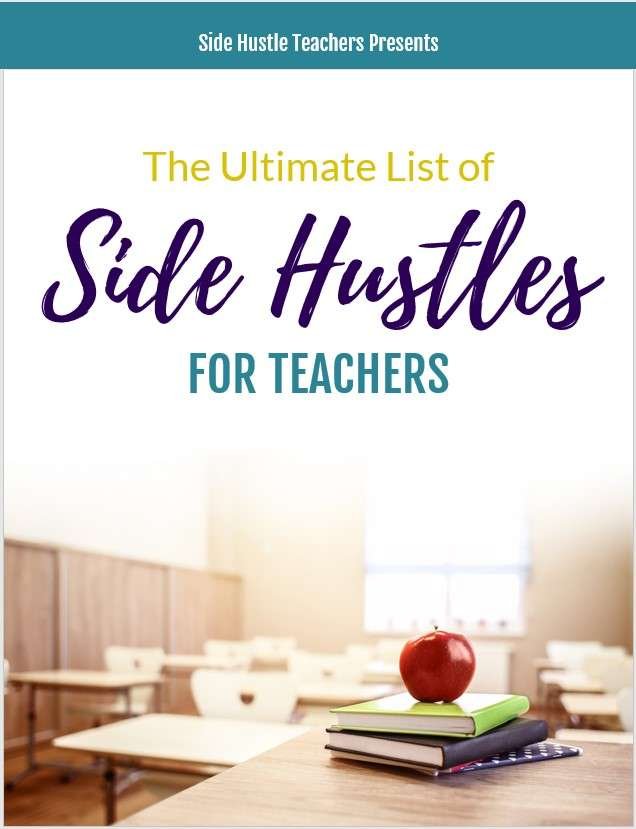 Virtual Assistants
18. Blog Post Formatting. The post may be written by the business owner, but you can get it loaded into the website, formatted properly, and scheduled to go out.
19. Bookkeeping. For people who are highly organized and good with numbers, bookkeeping is a highly needed service.
20. Copy Writing. Is persuasive writing your jam? Sell your services to businesses who are trying to convert readers into customers.
21. Data Entry. Input numbers and information into systems so they can be analyzed and easily tracked.
22. Graphic Design. Those with an eye for design and some knowledge of design software can work with clients to design logos, one-sheets, or other graphics for business owners.
23. Pinterest Management. Take over posting on Pinterest for busy business owners.
24. Podcast Editing. Perfect for those who love to listen to podcasts, editing allows you to listen and make money by adjusting sound levels, piecing together different edits, and cutting out "ummms," "uhhhhs," and awkward silences.
25. Podcast Pitching. Reach out to podcast hosts for your business owner to ask about being a guest on their show.
26. Research. Find information for a business owner to use to make decisions, share with the public, or aid their business.
27. Resource Creation. Business owners don't always have time to create all the resources they use. You can help put together slide shows, design freebies and worksheets, and more.
28. Social Media Management. Every company is investing time or money (or both) in social media these days. If you have the know-how and desire to keep up with ever-changing algorithms, social media management is an in-demand field.
29. Video Editing. Like podcasts, videos are edited to provide the viewer a better, more seamless experience.
Content Creation
30. Blogging. Running a blog can be done entirely in your down time and you can earn money from ads, paid sponsors, or collaborations.
31. Contributing Writer. Write for popular magazines or newspapers with a regular column.
32. Freelance Writing. Writing is an in-demand skill for those with a good command of the English language. Write in your free time on a wide range of topics!
33. Podcaster. Like starting a YouTube channel, podcasting is a great way to reach your potential clients and can provide additional revenue stream once you are able to get sponsorships.
34. Write a Book. Self-publishing allows anyone to write about their favorite topic and distribute it to the masses without a large investment.
35. YouTube Channel. If you've got good camera presence and something to talk about, starting a YouTube channel can be a great way to drive business or, for those who take off, an income source on its own.
Crafts & Creative Arts
36. Crafter at Fairs. Crafty folks can set up booths at fairs and sell your homemade goods.
37. Etsy Shop Owner. Like craft fairs, Etsy is a great place to sell your handmade items.
38. Furniture Flipper. Another creative outlet, all you need is an eye for a bargain and some space to work.
39. Invitation Designer. Use your designer's eye to create invitations to special events.
40. Jewelry Designer. Create your own earrings, necklaces, rings, and more. You can work with a variety of materials to create your own style.
41. Painter. Make use of your artistic skills create works of your own design, or on commission.
42. Party Favor Maker. Get crafty by making party favors for weddings, showers, and parties.
43. Photographer. Sell prints of images you take of landscapes, people, places, events, or even pets.
44. T-shirt Designer. Another way to be creative is to design t-shirts for businesses or local events. The same skill can be applied to other products, like mugs, bags, and more.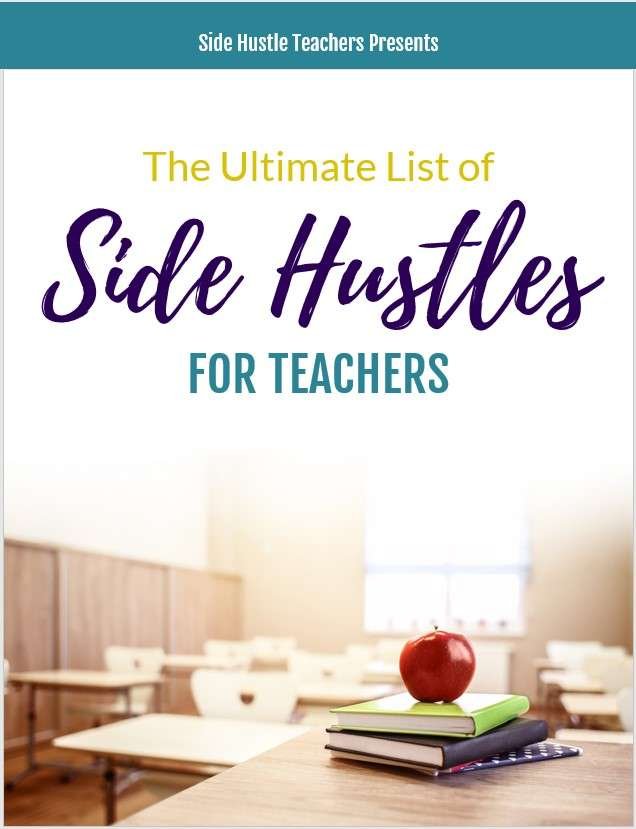 Education Services
45. Academic Tutor.Help students advance their learning through private or small-group instruction.
46. Adjunct Professor. If you have a Master's degree or Ph.D., or even a high level of skill in an in-demand subject area, you may be able to teach evening or weekend classes at your local college.
47. Adult Educator. Love teaching and want to do it day and night? Adult ed offers the same classes as public school, but it's at night to be accessible to working adults.
48. Art/ Music Therapist. An extra certification may be required depending on your state, but art and music therapy are now mainstream services that allow you to help others by sharing something you're passionate about.
49. College Admissions Counselor. Perfect for school counselors or anyone who's recently gone through the process, providing guidance through the college admissions process is a valuable service.
50. Curriculum Designer. Beyond lesson plans, there's writing an entire curriculum for a teacher, school, district, of state. Requirements vary by state.
51. Digital Course Creation. Use one of the numerous online platforms to create your own online course about anything people want to know.
52. Digital Membership Site. For those with a service that's needed on an ongoing basis, a membership site is a great way to provide long-term support to clients.
53. Driver's Ed Instructor. Help children learn how to pass their written and practical driving tests.
54. ESL Freelancer. While there are lots of companies that will let you teach English as a Second Language to children, you can also start your own ESL (aka TEFL) business and work with pupils of any age and location.
55. Google Certified Trainer. Since Google isn't going anywhere and nearly every school in America is Google-fied, becoming a Google certified trainer can boost your viability at school and provide some extra money in your paycheck.
56. Homeschool Consultant. Parents who homeschool often want some support without having to rely on their local school district – some states even require homeschoolers to be monitored by an approved consultant.
57. Homeschool Co-Op Manager. Homeschool co-ops bring homeschool parents and kids together to offer classes and activities that aren't possible in a small, typical homeschool setting.
58. In-Person Classes Through Parks & Rec. Take your special skill and offer classes through your local parks and rec department.
59. In-Person Tutoring Set up meetings in your local library or café and help students study for exams, get extra help, or go beyond the established school curricula.
60. Lesson Plan Creator. You're already designing engaging, rigorous lessons. Take the extra step to package your lessons and offer them to other teachers who can implement your plans.
61. Music Lessons. Do you know how to play an instrument? Teach others to play in your spare time for some extra money.
62. Online Teacher. Teach lessons to students from anywhere, on virtually any topic.
63. SAT Prep Tutor. Help students prepare for standardized tests after school hours.
64. Test Scorer. National tests often have segments that can not be scored by computer. Make money reading and rating student essays and other non-standardized questions.
Entertainment & Recreation
65. Actor. Take on roles in commercials, movies, tv, or theater.
66. Baker. Bake cakes, pies, cookies, and more for parties, birthdays, and special events.
67. Caddy. Help weekend golfers and spend some time on the links by acting as a caddy.
68. Caterer. Love to cook? Make some spending money by providing food for events on the weekends or in the evenings.
69. Charter Fishing/ Hunting Guide. Folks who have the necessary equipment and training can take others out to the "good spots" while they enjoy their hobby and make money.
70. Coach. Coaching school teams is already a popular side hustle for teachers, but you can also run your own private clinics or one-on-one training sessions and make a lot more.
71. Competitive Gamer. Put your video game skills to the test, and make some money, too!
72. Event Photographer. Be the designated photographer for weddings, parties, corporate events, and other major happenings.
73. Event Planner. Take your attention to detail into event planning for weddings, bar and bat mitzvahs, and other special events.
74. Host Pub Trivia. Local pubs and restaurants are always looking for ways to get people in the door. Partner with one (or more) of them to offer trivia nights for a fun night of making money.
75. Lawn Decorator. Help people celebrate special events by decorating their yard with signs, balloons, and more.
76. Party Host. Help local parents by providing games, activities, and structure to kid's birthday parties.
77. Referee or Umpire. Less of a time commitment than coaching, being a referee or umpire is great source of extra spending money.
78. Sports Training. There are lots of amateur athletes who are trying to improve in their sport and would like to work with a coach who can help.
79. Start a Band. You may not make it to the Billboard charts, but bands can get paid to play at local clubs and restaurants.
80. Voiceover Actor. You get paid to talk all day, and if you've got an appealing voice, you can talk a bit more for some extra cash.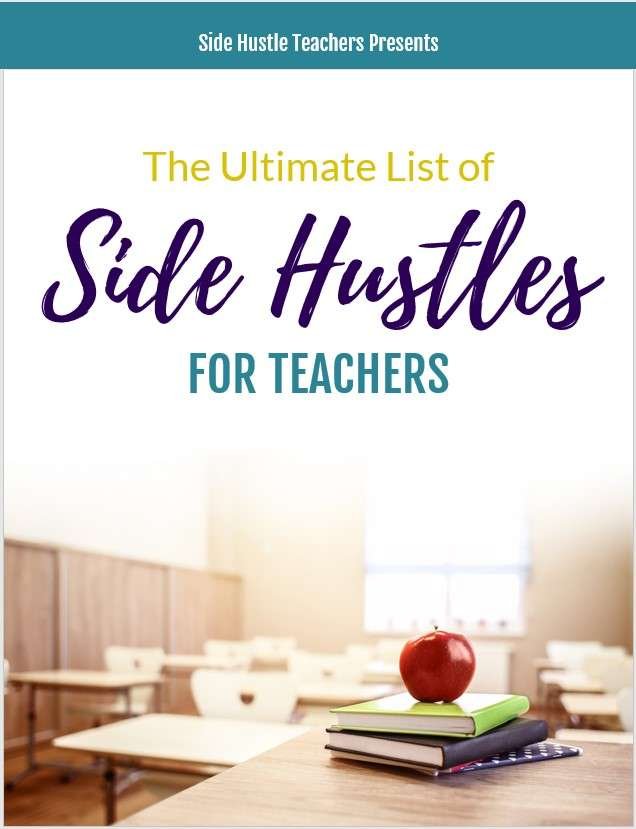 Home Services
81. AirBnB Renter. Since teachers have time off during popular vacation times you can rent out a room in your home or the whole thing to other traveling families.
82. Furniture Assembly Person. Are you great with an allen wrench? Lend your services to those who have a hard time identifying slot A and peg G.
83. Furniture Mover. From house to house, or from room to room within the same house, furniture is always moving and not everyone can move it themselves.
84. Gardener. Help people around you tend to their gardens by planting, weeding, and seeding gardens.
85. Handy Man. If you have some basic home repair skills help others around the house as a handyman.
86. Home Stager. Help folks make the most of their home's value and arrange or provide furniture for staging.
87. House Cleaner. Do some light cleaning or provide deep cleaning services for others in your area.
88. Interior Designer. Assist others in purchasing furniture, picking room colors, and creating the home of their dreams.
89. Junk Hauler. If you've got a truck and the desire to pick up people's junk, there's money to be made by saving people a trip to the dump.
90. Lawn Maintenance Person. Mow lawns, clean up leaves, seed and aerate…
91. Laundry Helper. Take this time-consuming chore off a busy person's plate. You can wash and dry only or offer upgrades like ironing.
92. Meal Prepper. While you're preparing meals for your own family, make extra for others. You can cook the meals yourself, or just prep them to be cooked by your customers.
93. Moving Coordinator. Moving is a stressful event, so moving coordinators can provide an extra layer of service and stress relief for those in transition.
94. Pool Cleaner. In the summer months keep people's pools sparkling clean and earn yourself a summer income.
95. Professional Organizer. Help others get organized around their house or virtually.
96. Snow Remover. If you live in an area where snow is common and have a heavy-duty truck, get yourself a plow attachment and let people know you're there to clear their driveways. Make even more by offering sidewalk and driveway shoveling.
Personal Services
97. Ancestry Researcher. If you like to research, dig into family histories and create family trees for others.
98. Car Detailer. Help people make their cars look like new. Remove stains, clean carpets, dust and deodorize cars in your free time.
99. Caregiver. Provide care services to the elderly by taking them shopping, cooking healthy meals, and helping with some light housework.
100. Child Proofer. Install safety mechanisms for parents who are anxious about their little ones getting hurt.
101. Computer Repair. If you know how computers work, you can offer your service to those who are trying to keep their computer running.
102. Dog Walker. Take local dogs for walks after school (but well before their owners get home) and get some exercise for you, too!
103. Family Photographer. Take pictures of families for big events, Christmas cards, or just annual portraits.
104. Financial Consultant. Many financial companies hire ordinary folks to work with the public to help them achieve their goals. This can also be done independently, providing advice and guidance, but not implementation.
105. Fitness Trainer. Help people in your area or online manage their fitness routines. Write up training programs or work with people directly.
106. Food Truck Owner. You might miss the weekday lunch rush, but a food truck can be very profitable working just evenings and weekends.
107. Gift Wrapper. Around the holidays gift wrapping is a great way to make extra money. Clear off a table, pour yourself some eggnog and wrap gifts for busy folks while watching Christmas movies.
108. Grocery Delivery Person. Shop, bag, and deliver groceries for those who can't, or don't want to, go to the grocery store.
109. Hairdresser. Grab your scissors and comb and cut some hair!
110. Life Coach. Work with people who need support in some area of their life.
111. Makeup Consultant. Are you always flawlessly made up? Help others achieve their best look as a makeup consultant.
112. Newspaper Delivery Person. One of the few jobs that is done so early even teachers can do it before work.
113. Notary Public. Sign legal forms, like wills, power of attorney forms, or other official forms.
114. Package Delivery Person. Bring shipped items to their proper owners.
115. Personal Concierge. If you love running errands, take over those tasks for others. Pick up dry cleaning, go grocery shopping, or pick up the kids. A day as a personal concierge is never the same as the one before.
116. Personal Shopper. Get paid to shop! You can shop for clothes, food, or anything folks need.
117. Pet Groomer. Spend time with animals, getting them all purr-tied up for their owners.
118. Pet Sitter. Do you love animals? Care for pets while their owners are gone is a fun, easy way to make some money.
119. Pet Photographer. Use your camera to capture our furry, fuzzy, scaly friends.
120. Plant Grower. If you've got the ability to grow plants from seeds or cuttings, you can sell the plants in the spring for a big profit.
121. Prepared Food Delivery Person. If you like the idea of driving, but not the idea of people, delivering food is a great option.
122. Real Estate Agent. Sell homes in your spare time and help neighbors find their dream homes.
123. Resume Designer or Editor. Use your extensive knowledge of MS Word and help people design and edit their resumes to stand out in a crowded field.
124. Seamstress. Off-the-rack clothes almost never fit right, and dry cleaners charge and arm and a leg. If you know how to sew you can help a lot of people and make some decent money, too.
125. Tour Guide. Do you live in an area that has an interesting history, famous connections, or even haunted happenings you can give tours to visitors (or locals).
126. Travel Agent. Assist in planning vacations for others. Specialize in one destination or go anywhere in the world.
127. Wardrobe Coordinator. If you've got an eye for fashion, you can help those who don't (or don't have time) manage their wardrobe.
128. Wedding Officiant. Stand up for brides and grooms as they say their "I dos."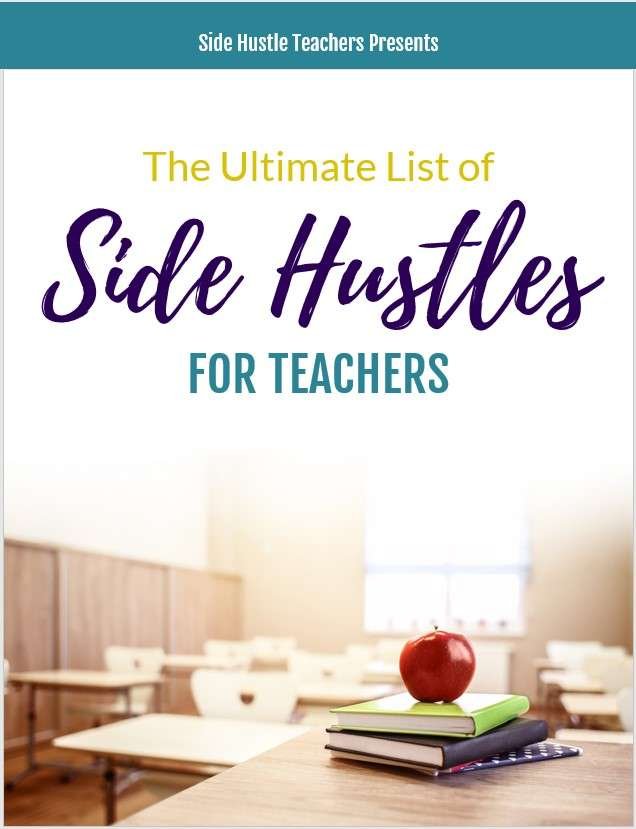 Selling Stuff
129. Affiliate Marketer. Create a website to inform the public of the differences between popular products and provide affiliate links through which they can buy.
130. Clean Out Your House. A good place to start for some extra money is getting rid of some of the extra stuff hanging around your house. Sell the items of value individually on eBay or Craigslist and have a tag sale to get rid of the rest.
131. Drop Shipper/ White Labeler. Selling retail products doesn't have to take up a ton of room in your house. With drop shipping (also known as white labeling) you can hold your inventory with the supplier, then ship it directly to the customer.
132. House Flipper. Still a popular side hustle, buying homes in disrepair, fixing them up, and reselling for profit is a great side hustle, especially for folks who can do a lot of the work themselves.
133. Network Marketer. Multi-level Marketing companies, also known as MLMs, direct sales or network marketing, provide ordinary folks an entry into sales without a huge investment.
134. Picker. Like retail arbitrage, pickers find "treasures" in other people's trash, then resell it.
135. Retail Arbitrage. If you're up on current trends, or have an eye for things of value, you can buy items at a deep discount, then sell online with a markup.
136. Subscription Box Manager. Curate items for monthly, quarterly, or even annual boxes to be mailed to customers.
Transportation Services
137. Bus Driver. Even if you're busy during school hours, you can drive teams to games, take off-hours assignments, or even drive private party buses.
138. Rent Your Car. Think Airbnb for your car. People without cars can rent yours anytime you don't need it.
139. Ride Sharer. The side hustle du jour is flexible enough to work around any schedule. Drive in evenings or on weekends for some extra cash.
Miscellaneous
140. Focus Groups. More popular in larger cities, companies are willing to pay for honest feedback about their products, services, or advertising.
141. Investor. Invest in stocks, bonds, businesses, and more.
142. Mock Juror. Serve as a practice juror for attorneys before they take cases to trial.
143. Mystery Shopper. Shop at your local stores and report on them to corporate.
144. Online Surveys. Many companies are looking for information on their ideal customers and are willing to pay for it. Take surveys while you watch TV from your phone at your kid's soccer practice.
145. Real Estate Investor. Invest in property to rent to individuals, families, or businesses.
146. Vending Machine Investor. Keep office workers fed and happy and make some money for yourself. Buy a vending machine and work with local businesses for placement.